Call Us for Bradford White Sales and Installation Cost

ATMOSPHERIC VENT GAS MODELS
Free Installation Estimate
Bradford White

ATMOSPHERIC VENT GAS MODELS
Documentation 
Spec sheet 
Features
Bradford White ICON System™ Features
Enhanced Performance
Advanced Temperature Control System
Intelligent Diagnostics
Pilot On Indication
Green LED
Separate Immersed Thermowell
Bradford White ICON System™ Features
Enhanced Performance
Advanced Temperature Control System
Intelligent Diagnostics
Pilot On Indication
Green LED
Separate Immersed Thermowell
Standard Features
Advanced ScreenLok® Technology Flame Arrestor design
Resettable thermal switch
Maintenance free
Pedestal base
Sight window
Factory installed Hydrojet® Total Performance System
Vitraglas® lining
¾" NPT factory installed dielectric waterway fittings
Protective magnesium anode rod
"3" x "4" Snap-Lock draft diverter on 40,000 BTU/Hr. or less models
T&P relief valve included
Brass drain valve
1" Non-CFC foam insulation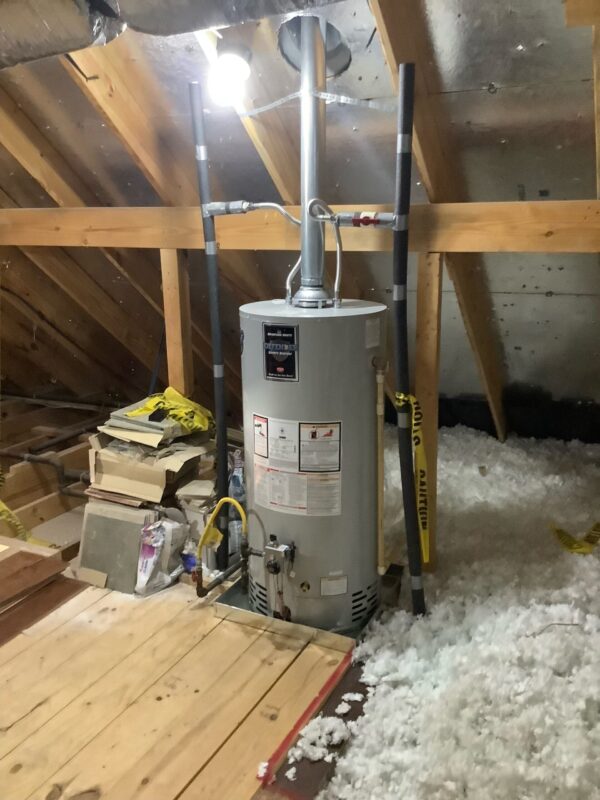 At Texans Water Heaters, we're proud to offer Bradford White water heaters to our customers
With over 135 years of experience in the industry, Bradford White is a trusted name in water heating technology.
Bradford White water heaters are known for their durability, energy efficiency, and advanced features. Their products come in a variety of sizes and models, including gas, electric, and tankless options. They also offer high-recovery models that can provide more hot water per hour than traditional water heaters.
One of the key benefits of Bradford White water heaters is their advanced safety features. For example, their Defender Safety System® is a flammable vapor ignition resistant technology that helps prevent fires caused by flammable vapors that may be present near the water heater. This technology is especially important for households that store gasoline or other flammable liquids in their garages or utility rooms.
Bradford White water heaters also come with industry-leading warranties, which can give you peace of mind knowing that your investment is protected. Many of their products come with a limited lifetime warranty on the tank, and a one-year warranty on parts.
At Texans Water Heaters, we're dedicated to providing our customers with the best possible water heating solutions. That's why we trust Bradford White to provide reliable, high-quality products that meet the needs of our customers. Contact us today to learn more about how Bradford White water heaters can improve your home's hot water supply.