How to check the age of

a Water Heater.
Checking The Age Of a Water Heater
There are 3 manufacturers of water heaters in the country. Bradford White, Rheem and AO Smith. AO Smith also manufacturers State Select Water Heaters.
AO Smith and Rheem make it very easy to check the age. In front of their heaters you will see a label. On that label you will see the manufacturing date.
Bradford White makes it a little more complicated. You will look for their label and the serial number. The serial number has 2 letters in front. The first letter is for the year and the second letter is for the month. You will cross reference the letters to their charts and you will know exactly how old that Bradford White water heater is.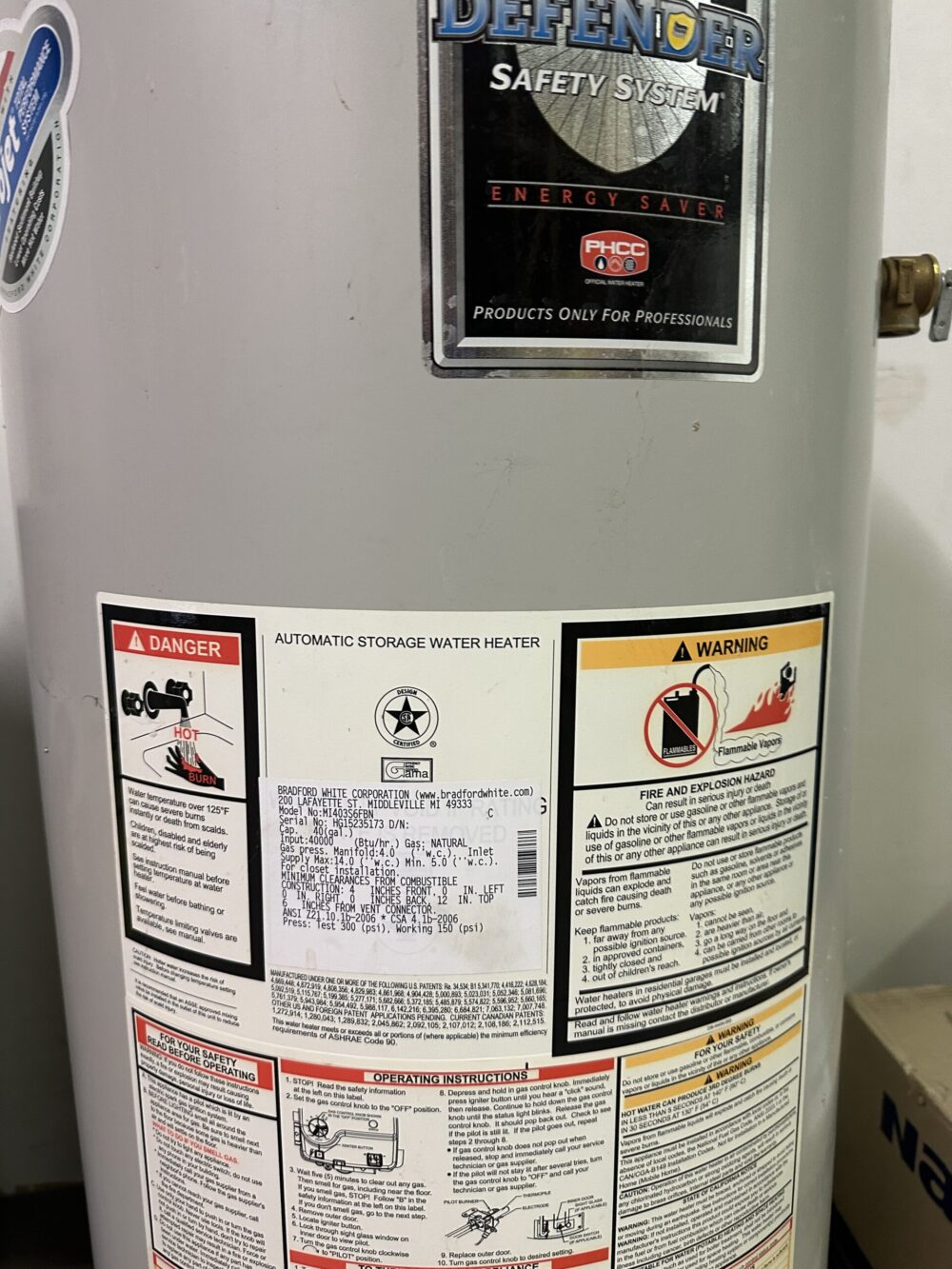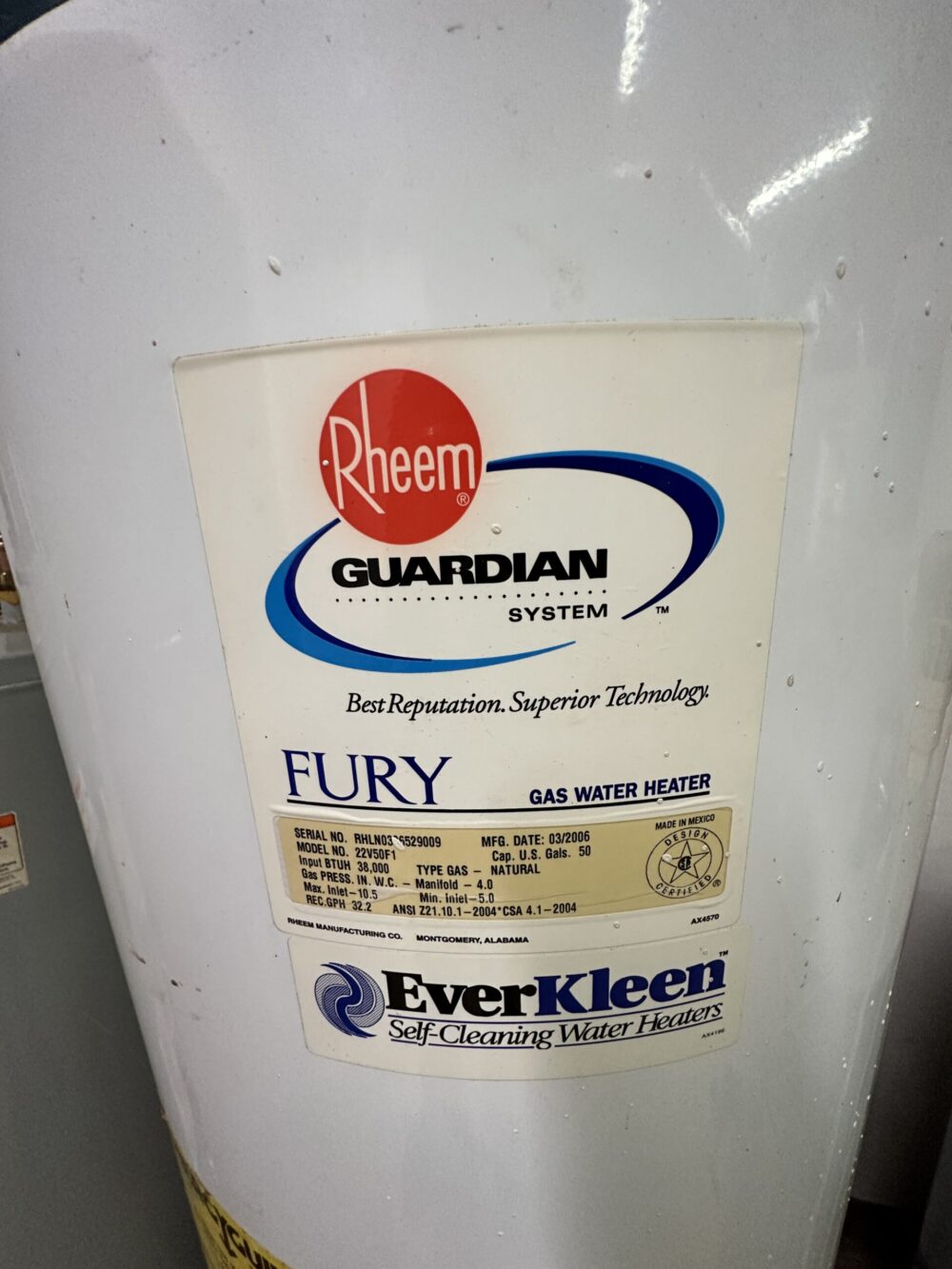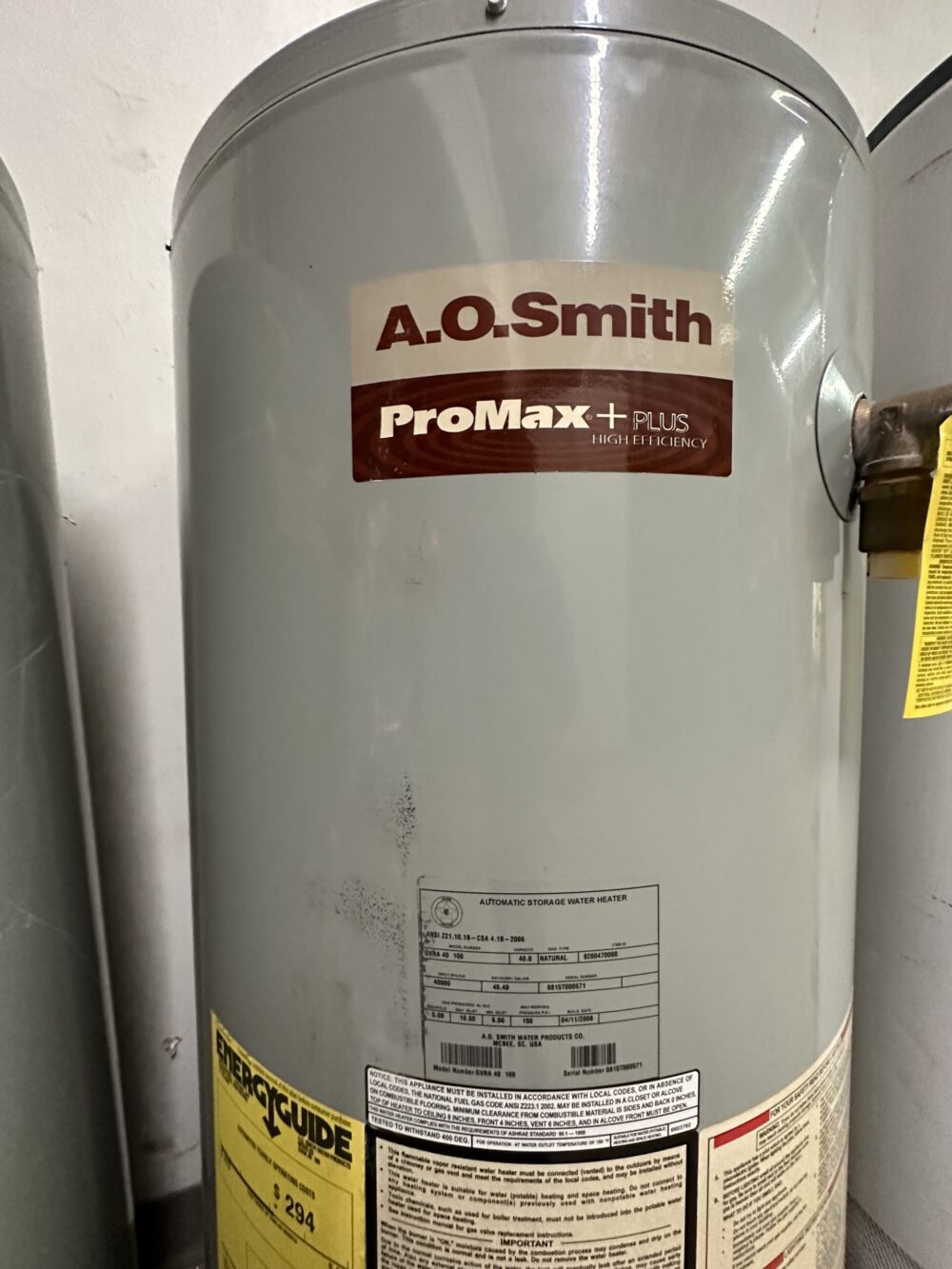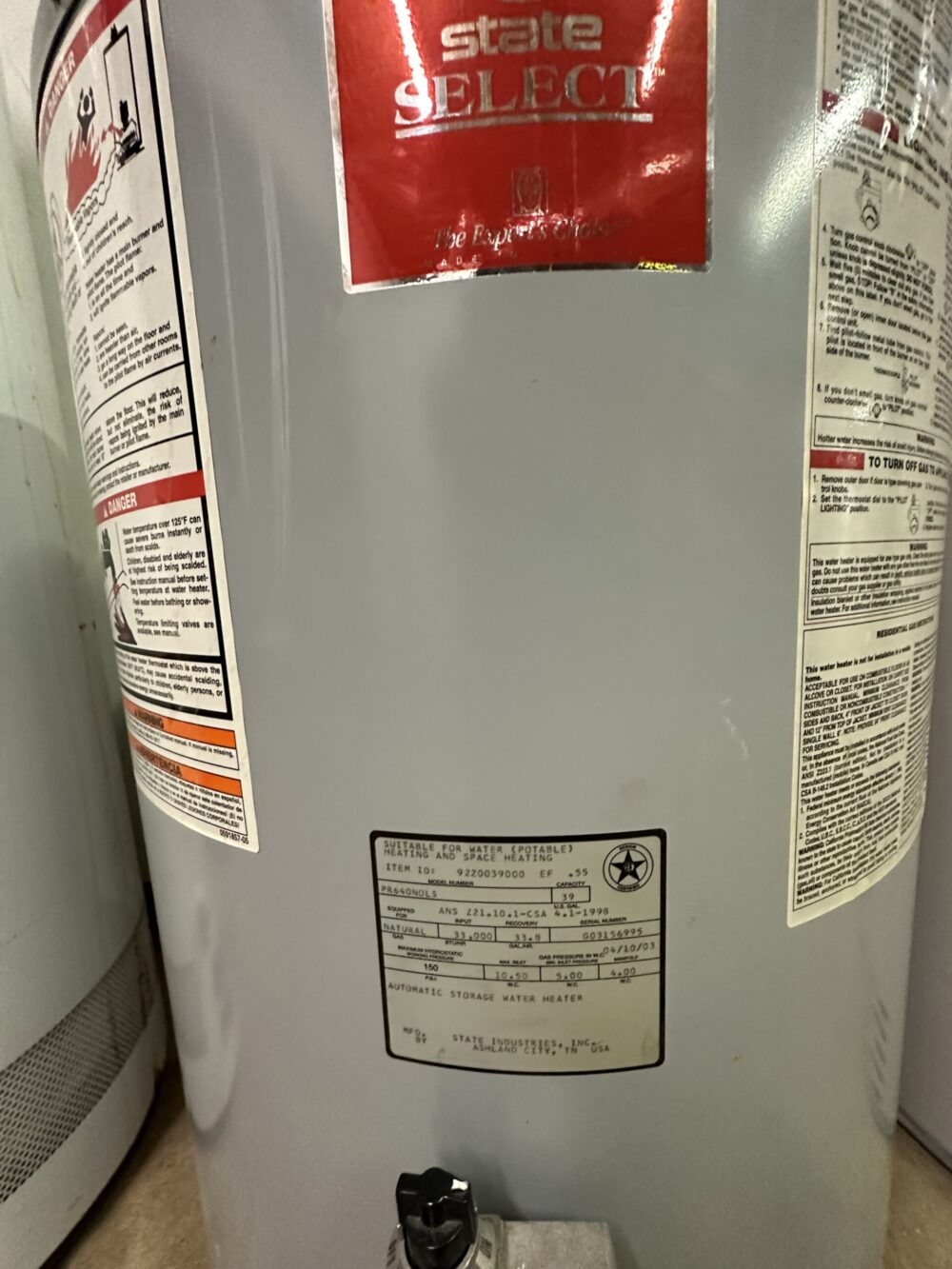 Bradford White Manufacturer Date Chart